Are you looking for beautiful feminine stock photos for your blog? Haute stock is my go-to company when I need images to make my blog post and Pinterest pins stand out!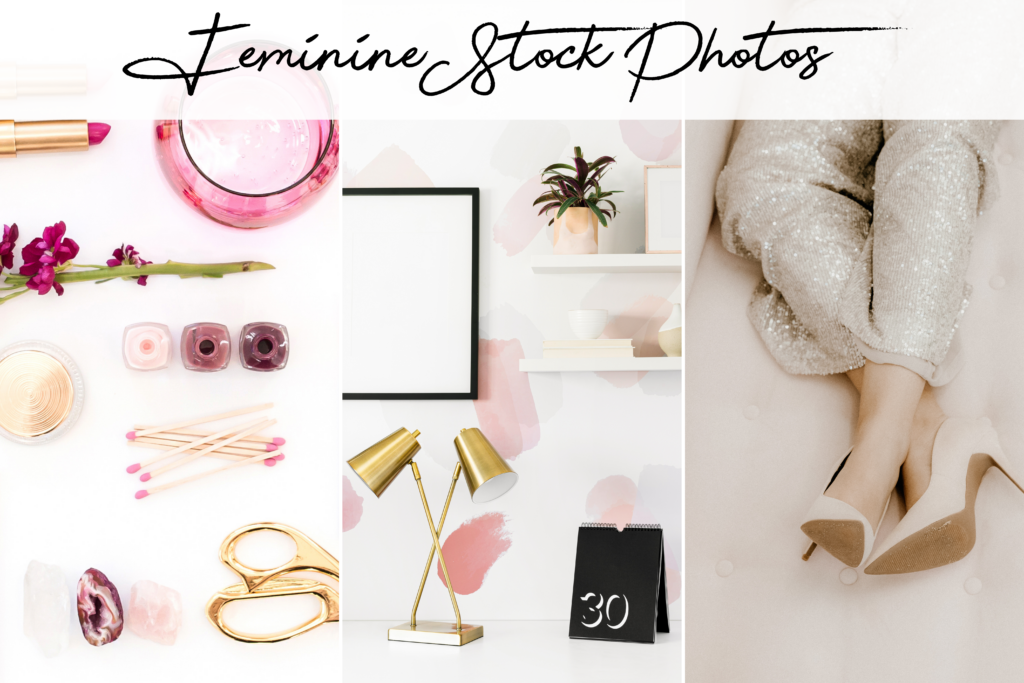 One great benefit about Haute Stock is they allow you to sample their images for free first! Click here to get your free feminine stock photos from Haute Stock.
Having feminine styled stock photos on your blog makes it stand out as more professional and better quality, and Haute Stock specifically design their images for women entrepreneurs!
At the moment Haute Stock is my favourite website for feminine stock photos for my blog. This is where I have a membership and where I get my images for Pinterest too!
If you want to sample some of their images click on the button below!
Feminine Stock Photos
If you're a member of Haute Stock you get immediate access to over 6,000 beautiful high quality photos. Not only that but every Monday new content is added!
You can use the images to create your brand or logo, and Haute Stock have hundreds of Canva templates and branding elements to choose from!
Some examples of Haute Stocks photos are shown in the collages below.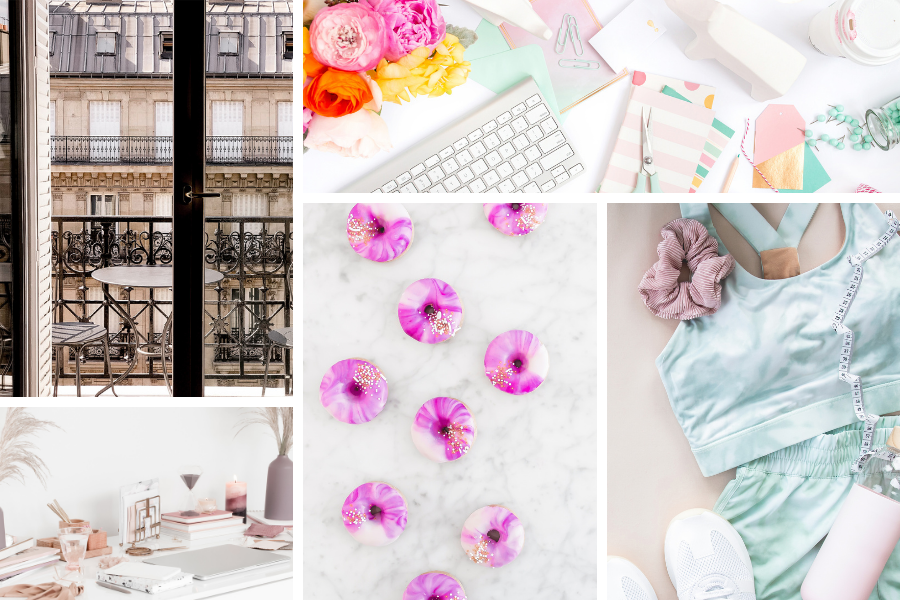 Another great benefit of a Haute Stock membership is that you can continue to use all the photos you've downloaded even after your membership expires.
If you're an Instagram user, you can also get pre-made Social Media Quotes and exclusive Graphics Packs. New Instagram images are added every month so your social media content will always be fresh!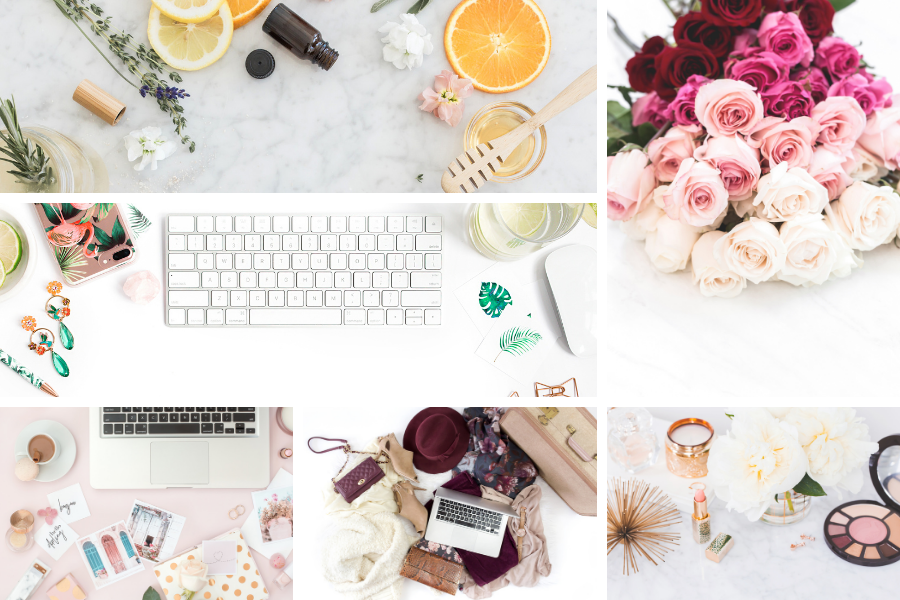 Any newbies to the blogging world would love Haute Stock as they have tutorials on how to do everything from creating Pinterest pins to designing blog graphics!
Haute Stock's blog is updated every week and give great advice on how to make your blog look as beautiful as it can be! A beautiful website leads to users sticking around for longer, more clicks and more conversions!
Other Posts You May be Interested In
If you haven't found a theme for your blog yet check out the post below:
Find the Perfect Theme for Your WordPress Blog
I have another stock photo website I go to to buy photos since they regularly do amazing sales and discounts.
If you want to buy some feminine photos then try Pexels at the link below
Feminine Stock Photos