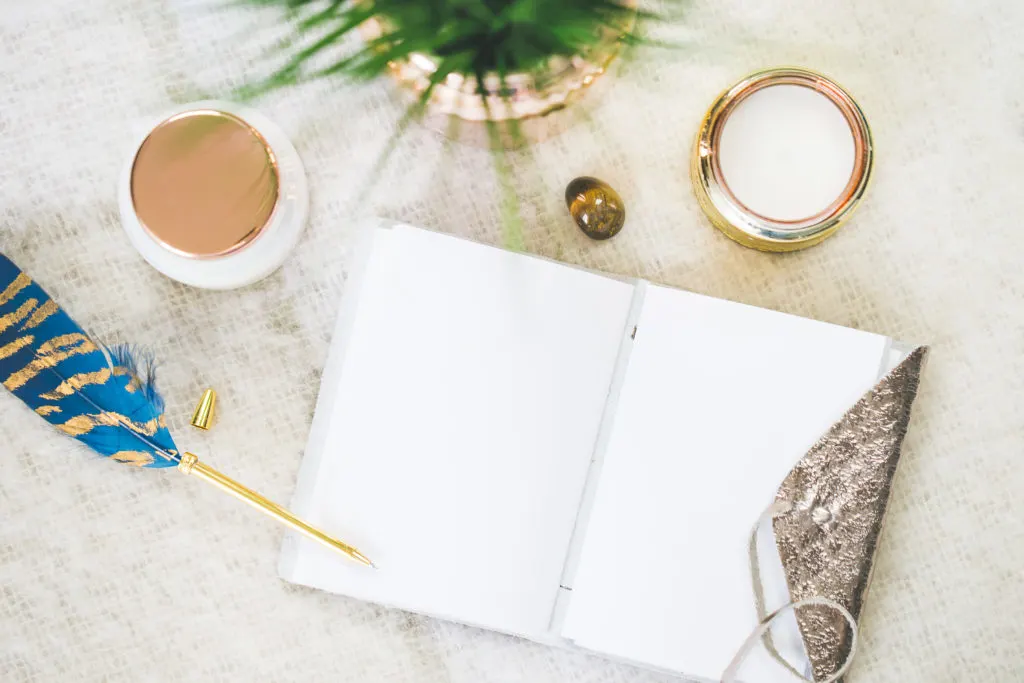 Many of us dream about having financial freedom but don't know how to achieve it. I originally read about this formula for achieving wealth in Napoleon Hill's famous book "Think and Grow Rich", first published in 1937. It contains a blueprint for financial success gleaned from studying the habits of over 500 wealthy business men (unfortunately 1937 was not the world it is today so no business women feature in the book!) Since I discovered the formula described by Napoleon Hill over ten years ago, I've seen it applied successfully by many others, including myself!
Over the last ten years, since first coming across Hill's book, I have also read other books on success, and seen similar formulas described. I have yet, however to come across one as practical and valuable as this one. In the 2008 documentary "The Secret" the idea of using your mind to attract money is discussed as part of the "law of attraction" teachings. I believe however that while it is beneficial to visualise in this way, having an optimistic mindset, you will remain where you are if you do not have a strategy to see your goals realised. As Estee Lauder said "I never dreamed about success. I worked for it." The blueprint for success requires not only a positive mind set but also determination and work!
"Timing, perseverance, and ten years of trying will eventually make you look like an overnight success."

Biz Stone (co-founder of twitter)
I have detailed below the six steps Napoleon Hill described to attaining wealth, followed by some information on how YOU can achieve the same success!
1. Decide the Exact Amount of Money you Want to Earn
It's not enough to have a wishy washy idea that you want to be rich, or you want to earn more money. You need to have a fixed idea in your head of exactly how much you want to earn. Be specific. If you want to earn an extra £100,000 in the next year then have that exact figure in your mind.
2. Decide What You Are Going to Give in Exchange for this Money
You need to decide what you are going to do in return. What will you give back to the world? There is no such thing as something for nothing. Think about what you have to offer. If you can't think of anything at the moment, don't worry, I have some ideas for you at the end of this post!
3. Determine the Date by Which You Want to Have Earned this Sum
Define exactly when you want to have earned the money. For example you might want £100,000 within the next 12 months. This is very important. It is not sufficient to decide that at some point in the future you want to have earned this money. You must have a deadline to work towards.
4. Put Together a Plan on How You Will Achieve This
Once you have decided how much you want to earn and by when, you need to form a plan and start immediately. Even if you don't feel ready to start it is important that you do not delay but start taking steps straight away towards your goal. It's like driving a car at night. You can't see further than what is visible in the headlights, but that's all you need to see for the journey. You may not be able to see every step of the plan but as long as you have a plan, just start taking the first steps.
5. Write it Down
Write a clear statement detailing the amount you intend to earn, what you will do in return for the money, and your plan for achieving this.
6. Read this Statement out Loud Twice Every Day
Read the statement once just before bed and once when you get up in the morning, and when you are reading the statement imagine you are already in possession of the money.
"Amateurs sit and wait for inspiration, the rest of us just get up and go to work."

Stephen King
The author of the famous book "Chicken Soup for the Soul", Jack Canfield used this formula (or at least the first part) to make more money. He decided he wanted to earn $100,000 in a year. The idea came to him that if he sold 400,000 copies of "Chicken Soup for the Soul" at a quarter each that would make $100,000. He acted on this idea straight away. A year later he had made $92,327 – not quite $100,000 but pretty close!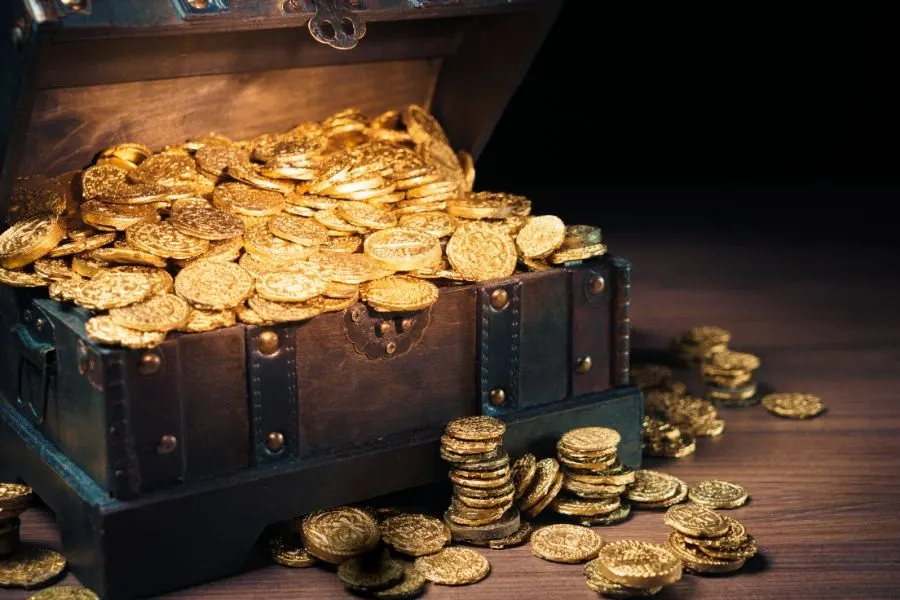 How You Can Use This Formula
How can you use this formula to achieve your financial goals? You may have an idea of how much you want and when you want it by, but not know what you can give in exchange. I believe that earning money through a website is one of the best ways to generate a passive income. It is my mission to help others achieve the same success that I have by starting their own businesses online.
Once you have set up your blog there are many ways you can use it to earn an income: through advertising, affiliate marketing, sponsorships or selling your own products. Many bloggers use all of these methods. If you subscribe to my mailing list you will receive regular advice on how to grow and monetise your blog. You can then use my tips with the formula above to determine how you are going to make your desired sum of money!
Act Now and Get Your Blog Set up!
If you haven't already started a blog yet, I have created a step-by-step guide on How to Start Blogging for only £3.19 per month. For this low cost you not only receive web hosting but they also throw in a domain for free if you sign up through my Bluehost link!
If you are just starting out you may also find the following articles helpful.
Remember, you don't need to be able to see every step in the journey, just start by taking the first step! Take that first step by setting up your blog today! Then join my mailing list and I will help you grow and monetise your site.
Once your blog is set up and you have your vision please share it in the comments below along with a link to your website so I can help to support you! Bookmark this page and check it regularly as I will be updating it with useful links and advice.
Once your blog is set up you may find the following articles helpful.
---
Other Money Making Ideas
If starting a blog isn't for you you can check out my other articles on how to make money or my post on 19 side hustles to earn extra cash.
FAQs on Making Money With a Blog
How do bloggers get paid?
Most bloggers get money from advertising or affiliate marketing but it is also possible to earn money from sponsored posts or selling your own products. Bloggers can get paid through PayPal or direct transfer.
Can you make money with a blog?
Yes absolutely! Many people have made millions from blogs.
How many views do you need to make money blogging?
If you are getting most of your money from advertising then you will need a lot of site views to make significant money. Some of the higher paid advertising companies pay $10 for every thousand sessions. Most of the most successful bloggers who are earning in excess of six figures do not make most of their money from advertising however. It is possible to earn a six figure income from a blog without a lot of traffic. Most of these bloggers do this by selling their own products on their blog.
Who is the highest paid blogger?
As of 2020 the Huffington Post is earning $41.6 million a month!
What type of blogs make the most money?
Blogs about food, parenting, beauty, gardening, personal finance, crafts (such as knitting), and fashion all make good money. It is possible to make money however in any niche if you have the right strategy.
If you want to order Napoleon Hill's original book please click on the book below.