Disclosure: This post may contain affiliate links meaning I get a commission if you make a purchase through my links (at no cost to you).  For more information please read my disclosure policy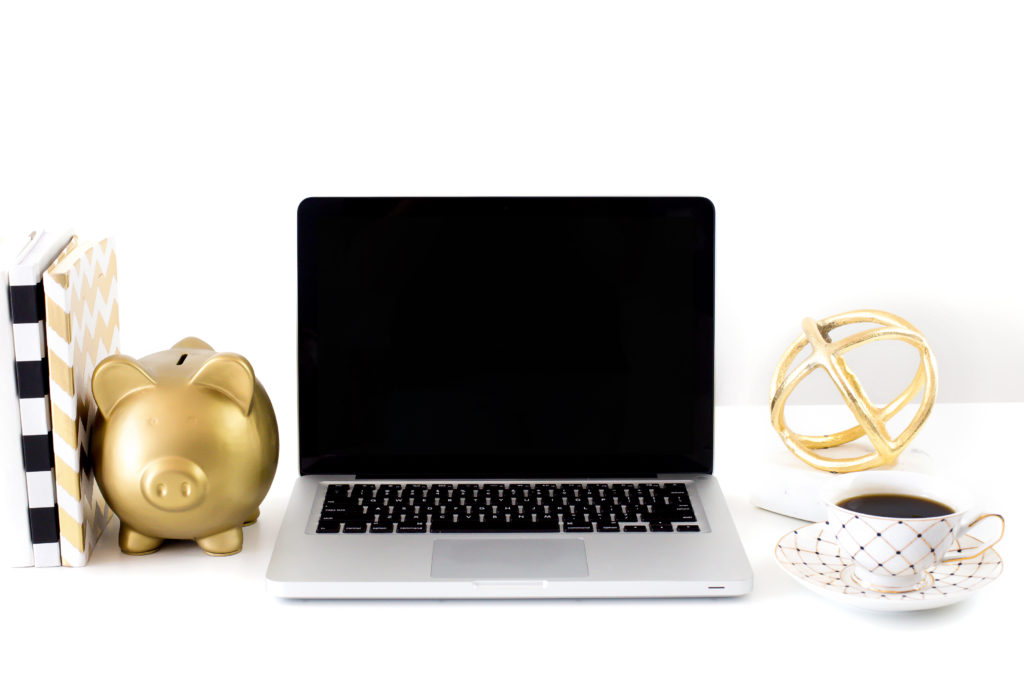 If you're not already using cashback sites when you shop online you're missing out on a lot of money! Quidco is the highest paying cashback site in the UK with members earning an average of over £300 a year. In the eight years that I've been a member I've earned £664.24. Even though I'm earning less than average I'm still getting over £80 a year just for shopping online!
This post contains affiliate links meaning I may receive money if you sign up to Quidco or Groupon. For more information, see my disclosures here.
How does it work?
When you want to buy something online first go to the Quidco website and look for the retailer. It will tell you the rate of cashback you will earn which is different for each seller. There will be a link titled "get cashback". When you click this Quidco will direct you to the seller's website. Quidco receives some commission from the retailer for referring you. If you then make a purchase Quidco will give you this commission as cashback. Once your cashback has been received you can withdraw it to your bank account or to Paypal. There is also an option to withdraw your cashback as a store gift card (which sometimes gives you extra).
An example is shown below. This is the Quidco page for Expedia. Expedia offers different amounts of cashback for different things on their site. For example if you book a hotel you will receive 8% cashback, flight bookings get 1% cashback and airport transfers get 10% cashback.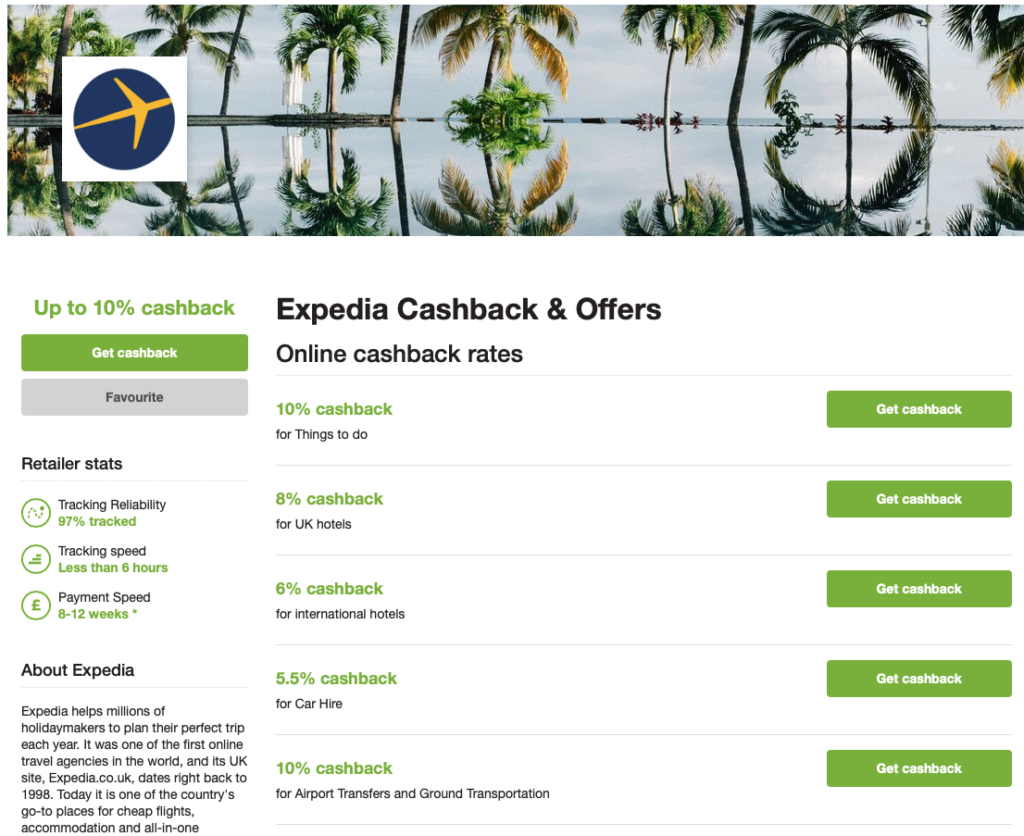 Do You Really Get Money?
Yes, I've been receiving money from Quidco regularly for the last eight years and always use it every time I buy something online. Below are some screenshots from my own Quidco account so you can get some idea of the amount you can earn.
I booked a hotel in Budapest in November/December 2018 and received £20.93 cashback from Expedia in January 2019.

In 2018 I earned money from Marks & Spencers and Kipling when ordering clothes and accessories. Ancestry.co.uk also gave me cashback for signing up with them to build a family tree.

Which gave me £5.00 just for signing up! You don't even have to buy anything!

I booked a holiday to Romania in 2018 through the adventure travel company Exodus. I booked the trip through Quidco and earned £95.83 in cashback.
All of the takeaway companies such as Just Eat, Deliveroo and Dominos also pay small amounts of cashback when you order via Quidco. It may only be 20p or 35p but it adds up. In the below picture I think the £5.00 I received from Ancestry was just for trying their website out. I don't think I had even paid them any money!

Why Quidco?
Quidco is the highest paying cashback site in the UK. It was first launched in 2005 and now has over ten million members. It has over 4,500 retailers in clothes, insurance, flights, broadband, gig tickets, furniture, mobile contracts, ISAs, gadgets and more.
Membership Types
Quidco has two types of membership: a free membership, and a Plus/Premium membership for users who want extra cashback benefits. I have the premium membership. When I first joined you became a premium member by paying with first £5 you earn in a cashback each year. Now the membership has changed and premium costs you £1 for every month you use Quidco. Being a premium member you get up to 10% extra cashback with different retailers. If you shop online a lot that extra £1 a month for 10% cashback is really worth it.
Other Sites I Recommend
Groupon is a service that can save you money through the use of virtual coupons. It's the second site I use other than Quidco to save money when shopping online.
Click here for more tips on making extra money
If you found this page useful please save the Pin below to Pinterest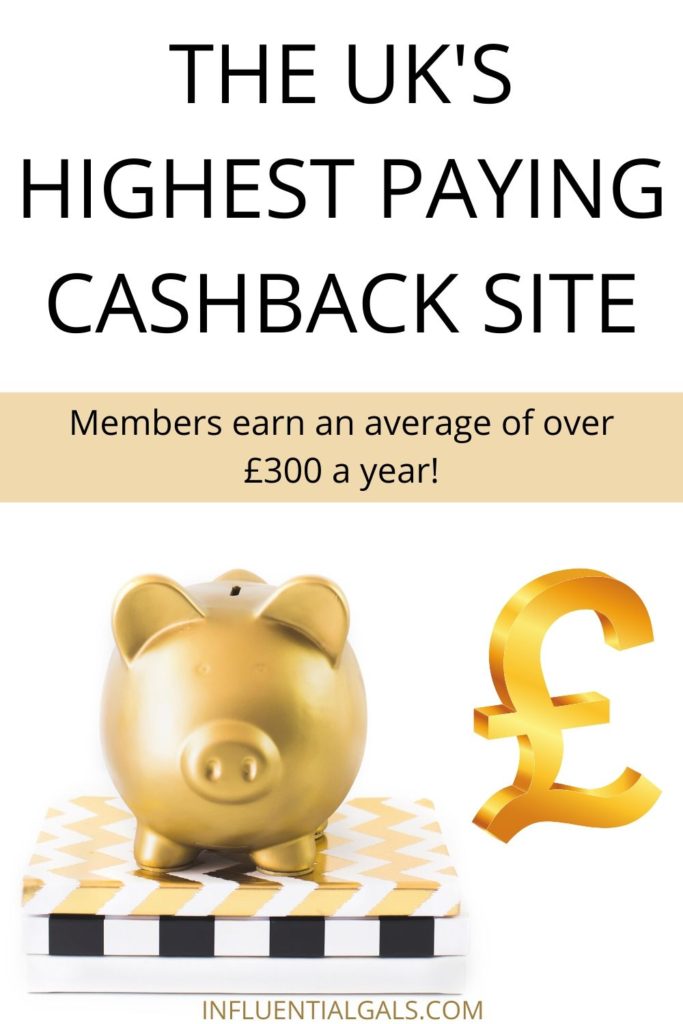 Quidco FAQs
What is Quidco?
Quidco is a cashback website. If you buy something online via the Quidco website you will receive cashback for your purchase. Different retailers offer different percentages of cashback but you will still get some money for every purchase you make.
How do you get Your Money From Quidco?
Go to your payments page and click "withdraw" on your preferred option of payment.
Is the Quidco App Free?
Yes there is a free Quidco app available for both iOS and Android devices.
How Does the Quidco App Work?
It's the same as the website. Find the retailer and click to get cashback. If you make a purchase this will be tracked and your cashback will appear on your Quidco activity page.